Posted by Frog Publications on 15th Nov 2021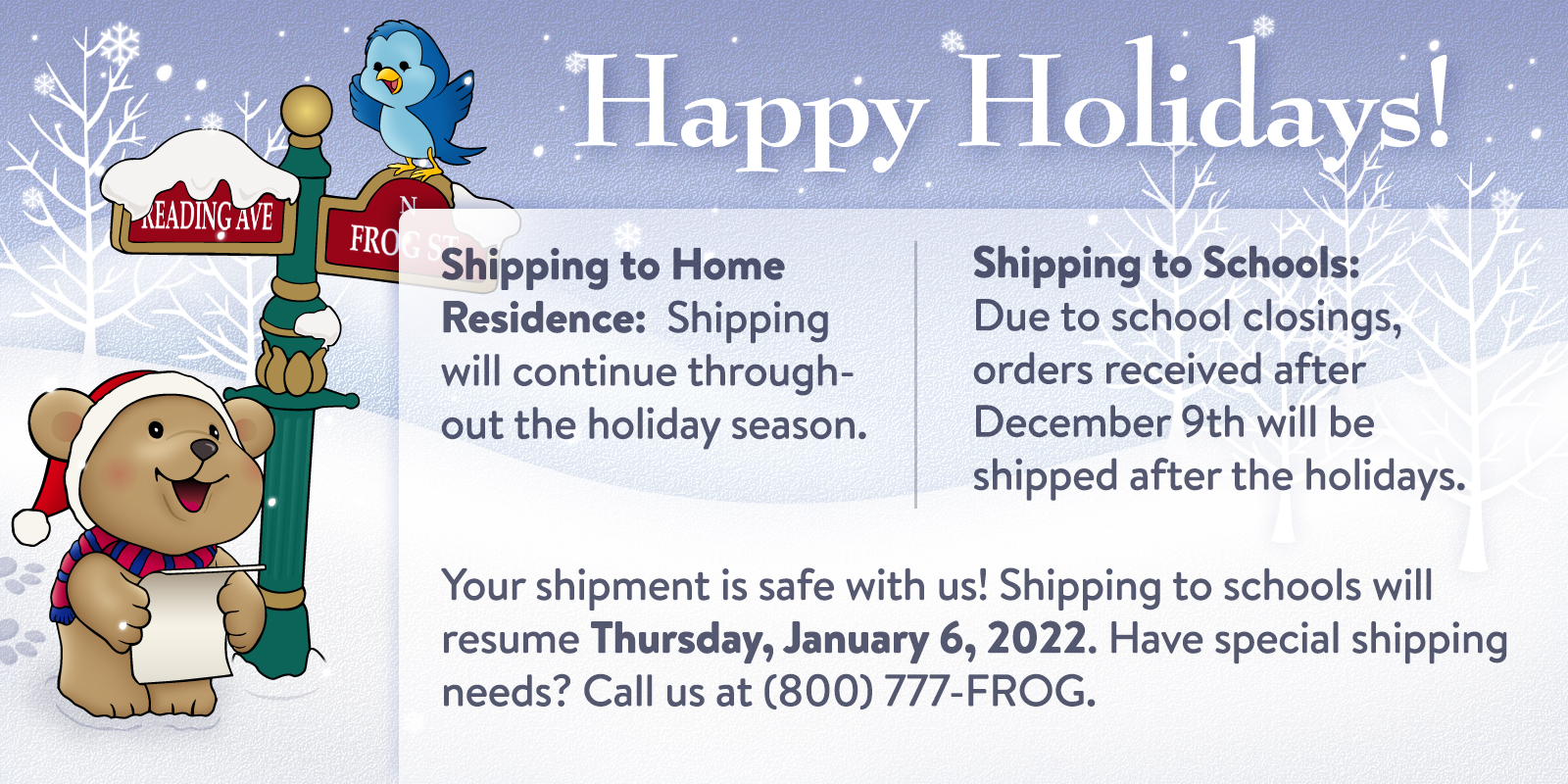 Shipping to Home:
Shipping will continue throughout the holiday season.
Shipping to Schools:
Due to school closings, orders received on or after December 9 will be shipped after the holidays.
Your shipment is safe with us! Shipments held through the holidays will ship to arrive upon your school's reopening.

We'll be more than happy to accommodate any special shipping needs. Call us at (800) 777-FROG. Shipping to schools will resume Wednesday, January 5, 2022.